WinBid Pairings 2 Apple Watch App
If you have WinBid Pairings 2.3.0 or higher, you the WinBid Pairings 2 Apple Watch app will automatically be installed onto your watch. It is presented in the apps listed from the Apple Watch digital crown, and also in Glances.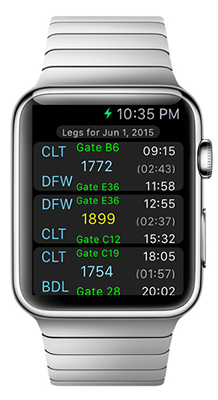 Interactve Mode
Start the WinBid Pairings 2 Watch app with your digital crown and select the WinBid Pairings 2 icon.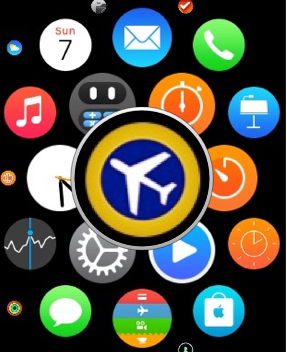 The interactive mode will launch by showing the pairing activity for the current date. The current leg will be highlighted. The pairing must have been saved in "My Pairings" on your iPhone for it to be visible in the WinBid Pairings Watch app.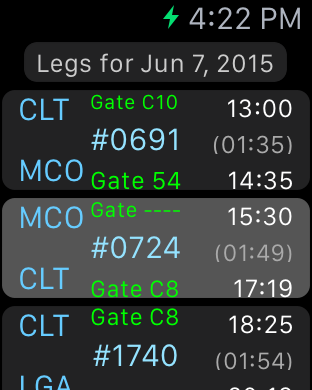 Gates that are not available (too far into the future) will be either blank or indicated by "---". Any scheduled equipment changes are indicated with the flight number displayed in yellow.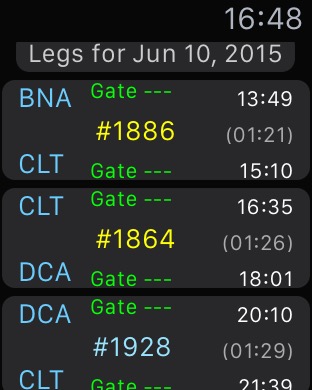 Press any leg for more information, or to update gates, or get status for a flight.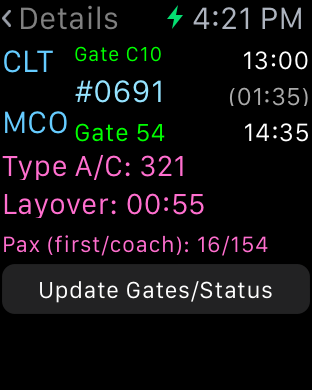 To update gates, or get status, press the Update Gates/Status button. Scroll down to see all the flight's status
From the interactive mode, you can change the displayed date by pressing at the top of the Watch display.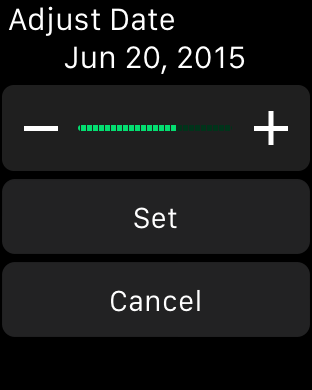 Glances
In Glances, any pairing activity for the curent date is displayed. If you want to get more information than is presented in Glances, simply press and the interactive mode will load. From their you can select a different date (in the future, or a few days in the past).
Disclaimer:
No warranty is implied for WinBid Pairings 2 Apple Watch app. The author is not responsible for pairing package contents. Always compare trip data to official airline information.
Copyright © 2018 SafiSoft All Rights Reserved
Apple, the Apple logoiTunes are trademarks of Apple Inc., registered in the U.S. and other countries.
iPhone, iPad, iPod touch, and Apple Watch are trademarks of Apple Inc.